As a nonprofit dedicated to keeping our community healthy, safe and thriving for all, Y members like you make our impact possible. Thank you for staying with us during these incredibly challenging times. Thanks to your support, the Y was able to assist in feeding our county youth and senior population, offer pandemic childcare, host a blood drive, open up our showers to those in need, and distribute face masks to healthcare and essential workers. You were here for your community when it needed you most, and we remain here for you. We are thrilled to announce that we are taking steps to reopen our facility and reactivate key programs in the very near future. We are so happy to welcome you back to the Y.
As we prepare to reopen our doors, please be assured that your safety - and the safety of all our members, program participants, staff and volunteers - is our number one priority. We're following guidelines from health experts and local officials to ensure that our facilities meet the highest standards for hygiene and safety, and we have modified our policies and programs to facilitate safe social distancing practices.
We invite you to join us in whatever manner you are most comfortable – whether virtually through our website, or at our facility when we reopen on May 24. We're here to help you focus on what matters most: your health, your family and friends, and your community.
Taking care of our health is more important now than ever before. We're here to help you stay active and healthy and improve your well-being in spirit, mind and body, whether in person in our clean, sanitary facilities, or through our virtual programs. No matter what your age, interests or abilities, we can help you meet your personal health goals – safely. Learn more about our upcoming health and wellness offerings at wcfymca.org.

Updated 8-24-2020

Dear YMCA PreK students and families,
Our classes held at Bradie Shrum and the YMCA will again be delayed through September 4th because of COVID-19 precautions. As you may have heard, Salem Community Schools moved all of their students to Virtual Learning through Sept 4. Because our BSE and YMCA locations follow the Salem Calendar, we will follow SCS directives.
West Washington Schools have also gone to a 5 day virtual schedule beginning 8/24. This could possibly be longer after consultation with the Health department. West Washington YMCA Preschool will not start until the Schools are allowed to return. We want to make sure to stay connected with our students using the online Seesaw app.
We encourage all Parents and Guardians to connect ASAP to the Seesaw program so that in the future we can offer virtual lessons to your students. Instructions for Seesaw were sent home in your orientation packet. If you need more information, contact your assigned teacher or Preschool Director, Ms. Robin Deaton at This email address is being protected from spambots. You need JavaScript enabled to view it.. We thank you for entrusting us with your children and we promise to honor our commitment to serving your family through the Y's early learning program.
Download the Seesaw Class App
Download the SeeSaw Class App on the AppStore
Download the SeeSaw App for Android Devices
Sincerely,
Kristy Purlee
Chief Executive Officer
---

Updated 7-20-2020
The Y is working diligently with safety as our guide in order to provide a healthy environment in all of our child-serving programs. We have been working with internal experts, as well as local and state officials to address issues related to social distancing, sanitizing requirements and wellness checks for staff and participants. Please keep in mind, these guidelines are subject to change based on new information or additional guidance from health officials.
Preschool: What you can expect
GENERAL HEALTH AND SAFETY MEASURES
Daily wellness screenings, including temperature checks at check-in and throughout the day, for staff and participants. Children or staff with a fever or symptoms of illness will not be permitted to stay.
Each child is required to have a face covering to assist in prevention of disease spread
If your child has experienced flu-like symptoms, or have been in contact with someone who has symptoms, please keep them home.
Social and cohort (group) distancing implemented to the extent possible.
Significantly increased attention to hygiene practices, including more frequent hand washing.
Routine cleaning and sanitizing of hard surfaces, high traffic areas, and touch points throughout the day.
Staff will be required to wear appropriate face covering. Staff are required to wear gloves while assisting during lunch and snack and cleaning/sanitizing.
Additional hand sanitizing stations will be added throughout sites.
Children who develop a fever or symptoms of illness will be isolated and a parent/guardian will be contacted for immediate pick-up. Cleaning protocols will be immediately implemented in any area the child was in.
Parents/Guardians should social distance during pick up and drop off.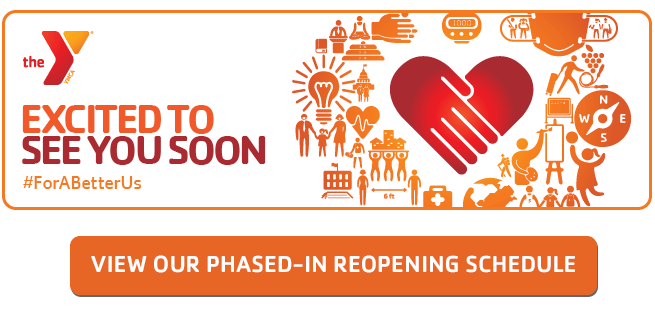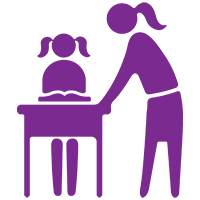 Nurturing the potential of every child and teen. We believe that all kids deserve the opportunity to discover who they are and what they can achieve. That's why, through the Y, millions of youth today are cultivating the values, skills and relationships that lead to positive behaviors, better health and educational achievement.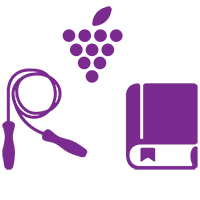 The Y brings families closer together, encourages good health and fosters connections through fitness, sports, fun and shared interests. As a result, youth, adults and families are receiving the support, guidance and resources needed to achieve greater health and well-being for their spirit, mind and body.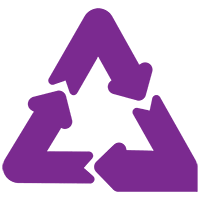 The Y is for everyone. That's why we offer financial assistance to Washington County residents who cannot afford the full cost of our programs and services. Thankfully, the community recognizes the importance of this program and supports it by participating in fundraising efforts such as our annual support campaign.
The Washington County Family YMCA is a 501(c)(3) non-profit social services organization dedicated to Youth Development, Healthy Living, and Social Responsibility.
Washington County Family YMCA 1709 North Shelby Street | Salem, IN 47167 Telephone: 812-883-YMCA (9622)
info@wcfymca.org