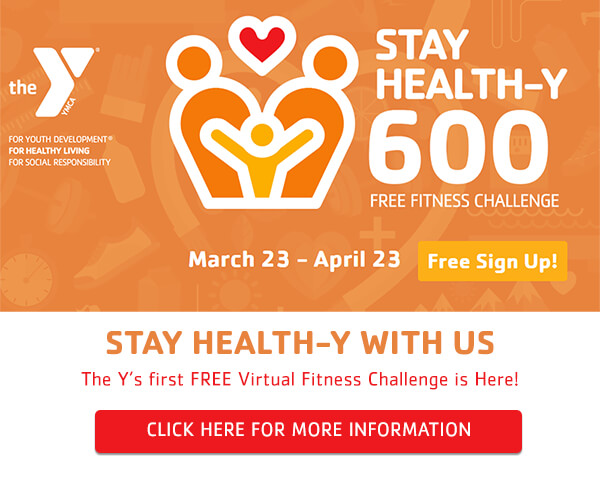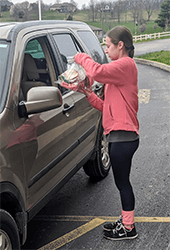 Your membership helps support our efforts to meet the critical needs in our community during this pandemic. A few examples of how the Y is helping include child nutrition for the hungry, offering necessary blood drives in our facility, and keeping our membership engaged in daily inspiration and health and wellness options via social media.
Please tell us by Tuesday, March 31, how you would like us to handle your YMCA membership fees. You can use this link to the Membership Choice Form to indicate your preference.
There are a couple options for you to consider:
We respectfully ask that you consider keeping your membership active during this time so that we can remain fully focused on our efforts to help our community stay strong in spirit, mind and body. Our initiatives to help our community during this time will not stop. We will continue to keep essential business and support of our community available to those in need. Should you choose to keep your membership active, please know how deeply grateful we are for your generosity. If you continue your membership now, but wish to put it on hold at a later date, you can simply return to the same Membership Choice Form.
We also understand that you may have financial obligations. Naturally, we will place your membership on hold at no cost during this time should you wish to do so. Once your membership is on hold, we will extend your hold without charge until further notice. As soon as our Ys reopen, your membership will automatically resume. Of course, no Joining Fee would be required. Please be sure to indicate your choice on this form by March 31, otherwise, your account will be charged on the next draft date.Our next membership draft will take place on April 15. Future draft dates will remain unchanged and we will handle your membership fees according to your selection on the form.
Wishing you and your family good health. Thank you for belonging to the Washington County Family YMCA.


Blessings,
Kristy Purlee
Washington County Family YMCA

We understand that you may have questions about the closure of our YMCA facilities:
When will the Y open again?
We are uncertain as to when the Y will re-open. In the meantime, we are posting engagement activities and videos on our social media pages for our members to stay active with us.
Have any Washington County Family YMCA members tested positive for COVID-19?
No. At this time, we are not aware of any staff, volunteers, members or participants who have tested positive for COVID-19.
What is the Y doing during the closure?
The Y is continuing to collect packaged food items for healthy meals for youth and seniors in our community.
Food Distribution will be available March 23-27th at the Y in a drop in/pick up manner. Please call the Y if you plan to take advantage of this program at 812-883-9622 to assist in planning.
The Y is taking time to deep clean the facility and all program rooms.
Group Exercise and Wellness staff will be posting at-home workouts for our members to perform at home.
Check our website wcfymca.org and our Facebook and Twitter pages for up to date information @WashCoYMCA
I was in the Y recently, should I be concerned?
We all need to be aware of the potential spread of the virus and monitor ourselves and loved ones for COVID-19 symptoms of fever, cough, and shortness of breath. If you or a loved one develop these symptoms please stay home and speak to your healthcare provider. For more information go to the CDC information page on COVID-19 to learn What You Need To Know and What To Do If You Are Sick.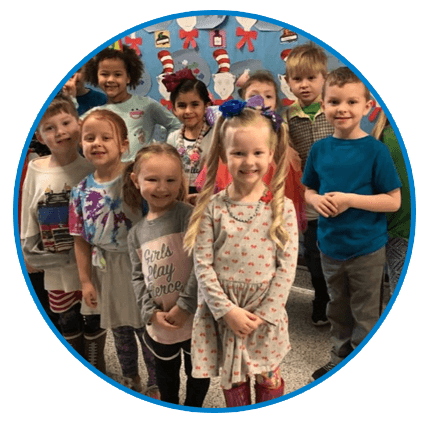 The Washington County Family YMCA is a volunteer led charitable organization of men, women, and children of all ages, abilities, races and religions. Our mission is to put Christian Principles into practice that build healthy spirit, mind, and body for all.
The Y is a leading voice on health and well being. We bring families closer together, encourage good health, and foster connections through fitness, sports, fun and shared interests. As a result, thousands of people in our community are receiving the support, guidance, and resources they need to achieve greater health in spirit, mind, and body. This is particularly important as our nation struggles with an obesity crisis, families struggle with work/life balance, and individuals search for personal fulfillment. Our programs are accessible, affordable, and open to all faiths, backgrounds, abilities, and income levels. Every year, thanks to generous donors, the Y provides financial assistance to hundreds of families who otherwise would have faced economic barriers to participation.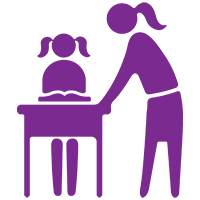 Nurturing the potential of every child and teen. We believe that all kids deserve the opportunity to discover who they are and what they can achieve. That's why, through the Y, millions of youth today are cultivating the values, skills and relationships that lead to positive behaviors, better health and educational achievement.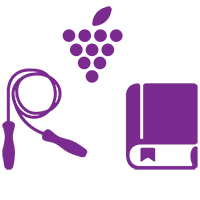 The Y brings families closer together, encourages good health and fosters connections through fitness, sports, fun and shared interests. As a result, youth, adults and families are receiving the support, guidance and resources needed to achieve greater health and well-being for their spirit, mind and body.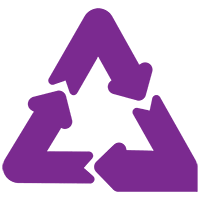 The Y is for everyone. That's why we offer financial assistance to Washington County residents who cannot afford the full cost of our programs and services. Thankfully, the community recognizes the importance of this program and supports it by participating in fundraising efforts such as our annual support campaign.
The Washington County Family YMCA is a 501(c)(3) non-profit social services organization dedicated to Youth Development, Healthy Living, and Social Responsibility.
Washington County Family YMCA 1709 North Shelby Street | Salem, IN 47167 Telephone: 812-883-YMCA (9622)
info@wcfymca.org