From YMCA executives to volunteer leadership, everyone here is passionate about making Washington County a better, healthier place.
We know that lasting personal and social change comes about when we all work together. That's why at the Y, strengthening community through our leadership roles is our cause. Every day, we work side-by-side with our neighbors to make sure that everyone, regardless of age, income or background, has the opportunity to learn, grow and thrive.
Join the YMCA today so you can learn, grow and thrive.
Chief Executive Officer - Kristy Purlee
This email address is being protected from spambots. You need JavaScript enabled to view it.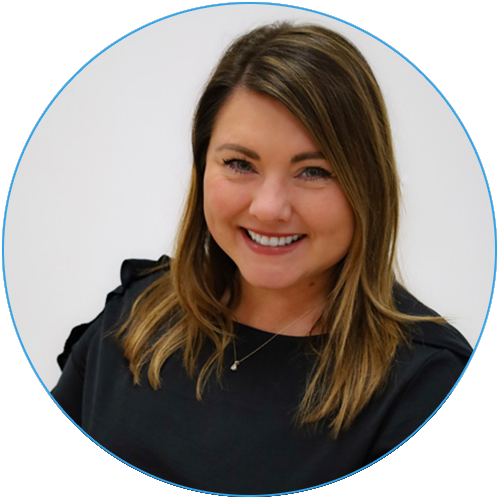 Kristy began her Y career in 2012 as a Membership Director. She is a Salem High School graduate and received her B.S. from Indiana University in Bloomington. She has a deep passion for family and her community. Purlee said "I love being able to serve my community everyday through the efforts of the YMCA and the various volunteer organizations I am blessed to be a part of. I believe in the Christian values that are woven into the Y's mission, which influence the services and programs we offer to the community.
According to her coworkers, Kristy is a caring, warm hearted mom and wife, who loves good coffee and glitter. Kristy strives to go above and beyond in all that she does for her community, family and the Lord. She loves spending her free time in the company of those who make her laugh and feel loved. Kristy loves her job and the position God has put her in at the Y to help others.
---
Associate Executive Director - Chelsey Miller
This email address is being protected from spambots. You need JavaScript enabled to view it.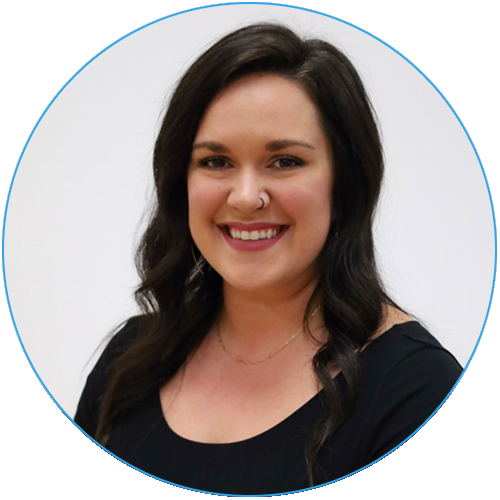 Chelsey graduated from Ball State University with a B.S. in Child Development in 2014. She has worked with children ranging in age from 6 weeks to middle school students in many different capacities. She joined the Y in 2017 and loves being able to get to know the children and families in the YMCA programs and serve them in a way that helps strengthen their families.
According to her coworkers, Chelsey is fiercely devoted to her family consisting of one loving husband, three children and two dogs. She has a passion for helping change the lives of children. Chelsey remains positive and passionate about the job she does.
---
Pre-School Director - Robin Deaton
This email address is being protected from spambots. You need JavaScript enabled to view it.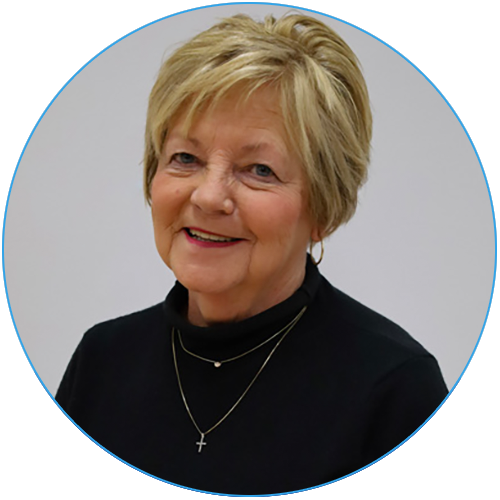 Robin was born and raised in Salem and graduated from Salem High School. She has been teaching preschool for over 30 years. Robin has so much love for her family and being a part of her 4 grandchildren's lives.
Robin enjoys racing, swimming, sports, and spending time with her family. She loves teaching and making a difference in the lives of her students.
---
Youth & Family Director - Hailey Jackson
This email address is being protected from spambots. You need JavaScript enabled to view it.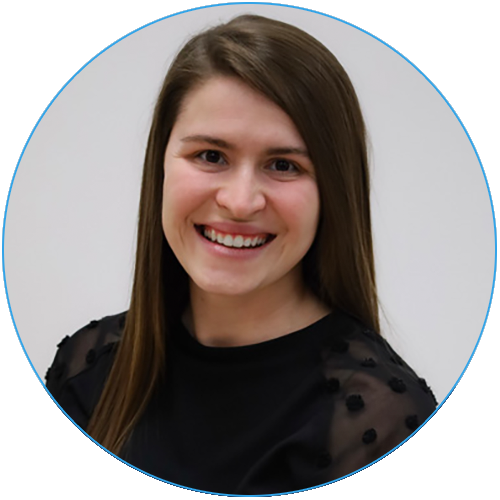 Hailey joined the YMCA team in 2018 as a tumbling assistant. Soon after she shifted to our After School and Camps team as the Program Site Coordinator and in 2021 became the Youth & Family Coordinator. Hailey enjoys her job working with families and children because she loves making a positive impact on those around her. Having the ability to meet new people and build strong relationships is one of the reasons she loves being part of the YMCA team.

In Hailey's free time she enjoys binge watching Grey's Anatomy! Hailey loves interacting with all Y members and visitors throughout the day!
---
Member Engagement Director - Devin Shields
This email address is being protected from spambots. You need JavaScript enabled to view it.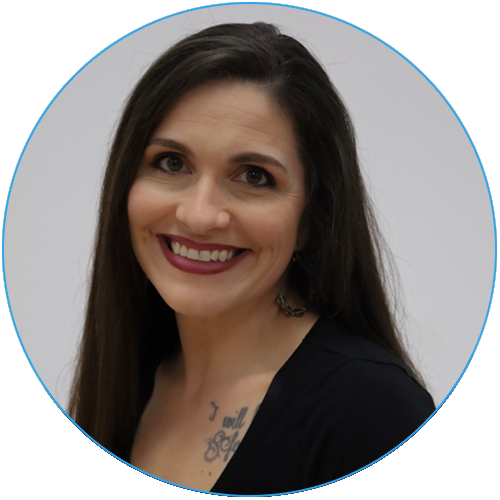 Devin Shields is excited to be a part of the Y team and getting to help members & the community find their fit. Devin is an Eastern High School graduate who was born in Germany. She is married to Tyson Shields with 4 daughters and they live on a farm with a variety of animals. Devin's background is in healthcare varying from Sports medicine to renal care. Coming to the Y Devin wants to have a positive impact on the community through engaging with those around her. Ask Devin about her chicken Phyllis, she is Devin's favorite!
---
Prevention Coordinator - Sara Manship
This email address is being protected from spambots. You need JavaScript enabled to view it.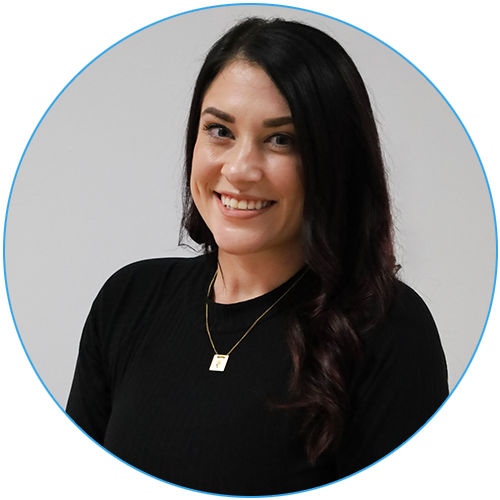 Sara Manship is the Prevention Coordinator at the YMCA. She loves being a part of the Y team and started her career with the YMCA in child watch & youth programs. Sara has always had a strong passion in strengthening youth & young adults. She wants to make an impact on their lives and show them they always have a place at the YMCA. Sara loves spending her free time with her husband & two children living their best lives!
---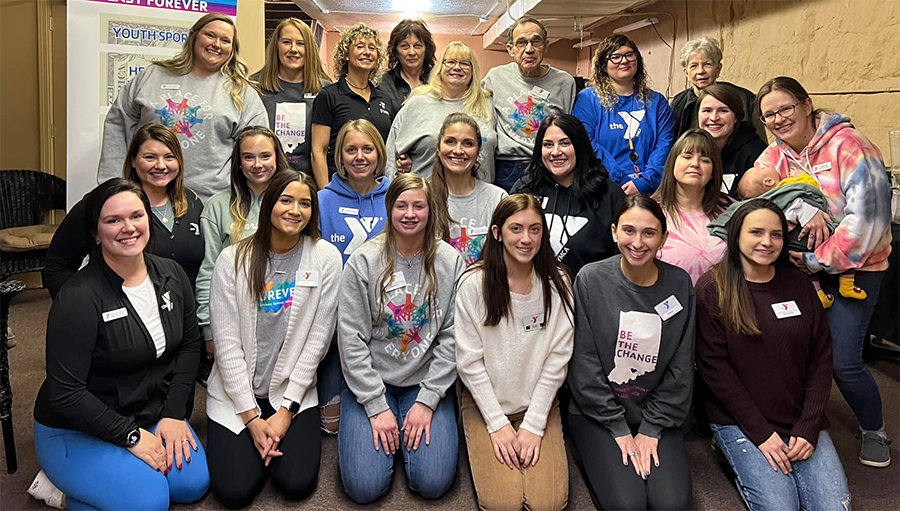 Evan Motsinger - Martial Arts Instructor
Josh Tullis - Martial Arts Instructor
Eddie Lincks - Martial Arts Instructor
Karen Gay - Fitness Instructor
Lekisha Loveday - Fitness Instructor
Jessica Lloyd - Fitness Instructor/Personal Trainer
Carol Hickey - Fitness Instructor
Tammy Motsinger - Fitness Instructor
Bart Page - Fitness Instructor
Angie Rose - Fitness Instructor
Ann King - Membership Representative
Abigail Young - Membership Representative
Abigail Zatonsky - Front Desk
Kim Coomer - Wellness Coach
Lauren Ritchie - Preschool Teacher
Larrissa Williams - Preschool Teacher
Linda Darkis - Preschool Teacher Assistant
Shannon Brown - Preschool Assistant
Holly McDonald - Preschool Assistant
Courtney Manus - Preschool Assistant
JeanAnn Little - Preschool Assistant
Sara Manship - Child Watch & Family Programs
Rylie Ault - Child Watch & Youth Programs
Karli Denny - Child Watch
Kerrie Tsueda - Child Watch
Montana Wilson - Maintenance
Dallas Apple - Maintenance/Grounds
Kendra Wade - Maintenance