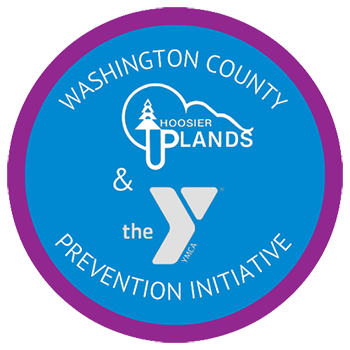 The Washington County Drug Free Coalition has historically been a group of volunteers holding discussions to work towards a community with a comprehensive foundation, focused on meeting our community's specific needs, for sustainable prevention strategies.
The coalition is currently made up of various individuals of different backgrounds representing various sectors of the community from: education, parents, business, media, government, and beyond. While the coalition is currently in place, consistency has been an issue for the coalition.
In order to improve consistency and prolong sustainability, the coalition has since worked to build a partnership between two entities, the Washington County Family YMCA and Hoosier Uplands Economic Development. This partnership known as the Washington County Prevention Initiative has allowed for the direct hire of a Prevention Coordinator, the composition of a Community Needs Assessment, the revitalization of the coalition through strengthening and mobilizing efforts, the development of community relationships and collaboration, and the focus of creating a work plan to coordinate the implementation of primary prevention strategies under the provisions of a grant from the Indiana Division of Mental Health and Addiction (DMHA).
The mission of the Washington County Drug Free Coalition and the Washington County Prevention Initiative is to enhance the education, engagement, and empowerment of our community through embedding primary prevention within the county.
Full Community Assessment Report