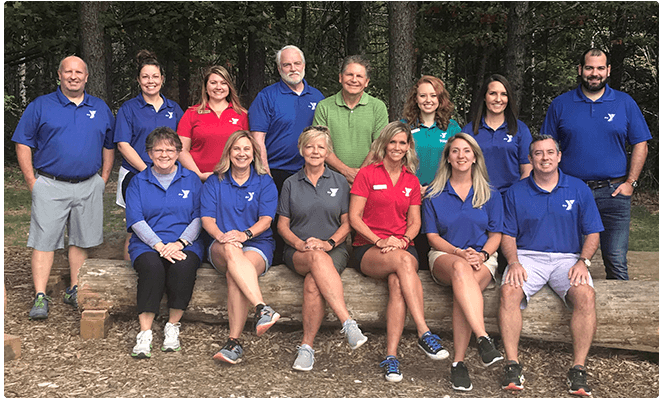 From YMCA executives to volunteer leadership, everyone here is passionate about making Washington County a better, healthier place.
We know that lasting personal and social change comes about when we all work together. That's why at the Y, strengthening community through our leadership roles is our cause. Every day, we work side-by-side with our neighbors to make sure that everyone, regardless of age, income or background, has the opportunity to learn, grow and thrive.
Join the YMCA as a volunteer to learn, grow and thrive.
If you're interested in more information about becoming a board member contact Kristy Purlee at This email address is being protected from spambots. You need JavaScript enabled to view it..
The Washington County Family YMCA would like to thank the following board members for their contributions in time and resources.

Beth Armstrong - Board Chair, Sylveus Insurance Group
Jason Wade - Board Vice Chair, Jason Wade State Farm
Rusty Hudson - Board Treasurer, Retired Director of Operations, Forecasting and Budgeting
Amy Bishop - Board Secretary, Marketing Professional
Brad Gilbert - Human Resources Professional, Wal-Mart
John Hayes - Chief Operations Officer, John Jones Auto Group
Hannah Ledgerwood - Teacher, West Washington School System
Tony Mendizabal - Minister, Mount Tabor Christian Church
Angie Motsinger - Healthcare Professional, RN, Acension Health
John Reed - Education Professional, Retired Superintendent of Schools