Blood Drive
1 pint of blood saves 3 lives. Every 2 seconds someone needs blood in the U.S.
Blood drives are usually held periodically. Check the Y's Event Calendar to see when our next one is scheduled.
For more information on how to sign up contact us.
CPR, AED & First Aid Training
Prepare yourself to save lives. By becoming certified you may help your mother, child, spouse, neighbor or stranger—or even save their life! Join us at the Y to become CPR, AED and First Aid certified.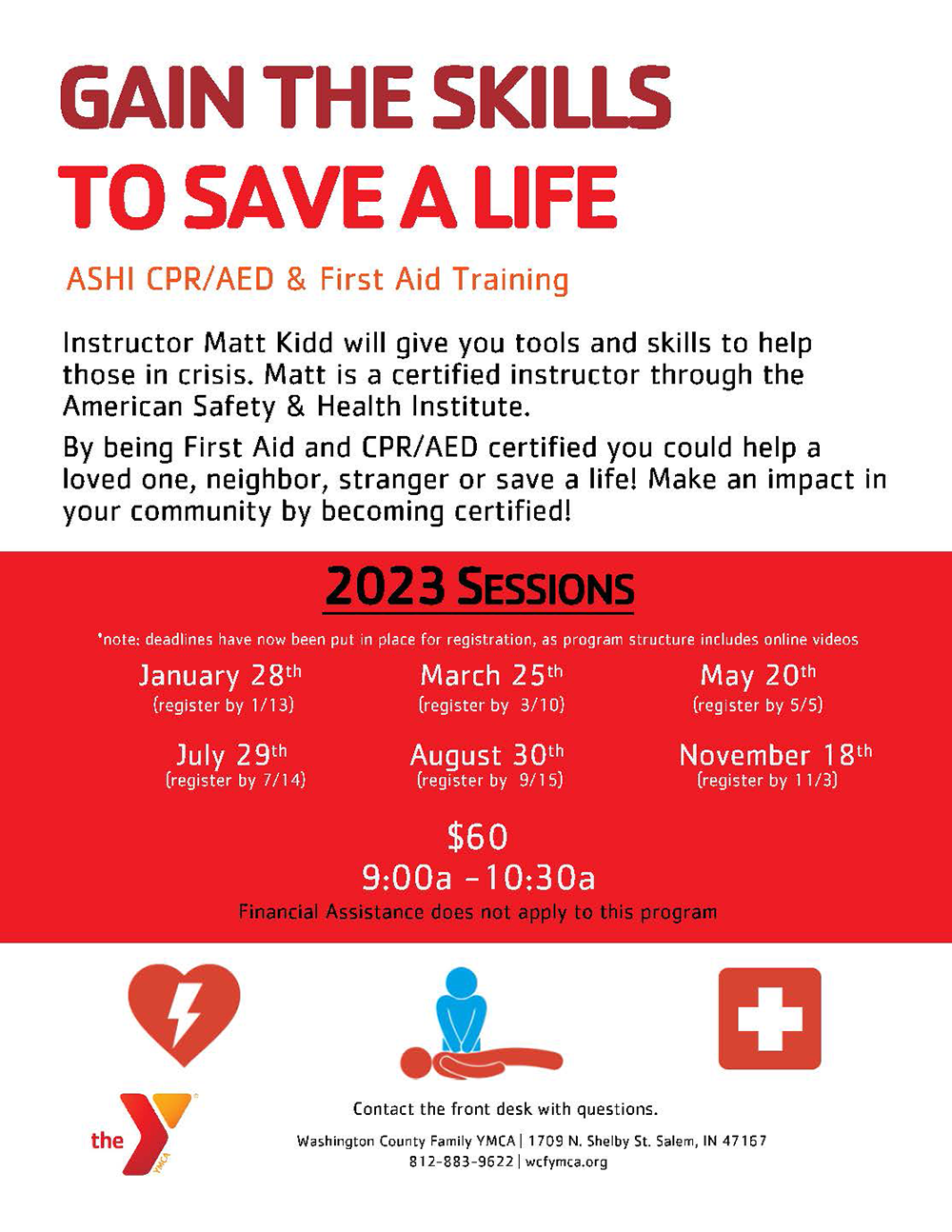 Shower Hours