Dear YMCA PreK students and families,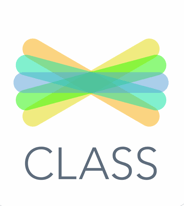 Our classes held at Bradie Shrum and the YMCA will again be delayed through September 4th because of COVID-19 precautions. As you may have heard, Salem Community Schools moved all of their students to Virtual Learning through Sept 4. Because our BSE and YMCA locations follow the Salem Calendar, we will follow SCS directives.
West Washington Schools have also gone to a 5 day virtual schedule beginning 8/24. This could possibly be longer after consultation with the Health department. West Washington YMCA Preschool will not start until the Schools are allowed to return. We want to make sure to stay connected with our students using the online Seesaw app.
We encourage all Parents and Guardians to connect ASAP to the Seesaw program so that in the future we can offer virtual lessons to your students. Instructions for Seesaw were sent home in your orientation packet. If you need more information, contact your assigned teacher or Preschool Director, Ms. Robin Deaton at This email address is being protected from spambots. You need JavaScript enabled to view it.. We thank you for entrusting us with your children and we promise to honor our commitment to serving your family through the Y's early learning program.
Download the Seesaw Class App
Download the SeeSaw Class App on the AppStore
Download the SeeSaw App for Android Devices
Sincerely,
Kristy Purlee
Chief Executive Officer
---
Preschool is more than a place where kids learn their numbers and ABC's. Our teachers work closely with all Washington County School Corporations to ensure that lesson plans meet the requirements for the Kindergarten School Readiness Checklists! Let our experienced, caring and nurturing teachers help make a difference in your child's life.
The Washington County Family YMCA Preschool is a Registered Ministry.